Precision Made In Any Wood
Casement Windows in a wide variety of woods. Carefully crafted with a combination of precision manufacture and hand made craftsmanship. All our windows can be made in a variety of woods and any colour you like. The glass and fittings can be also be made just about to any specification.
Our wooden windows can be manufactured from the finest oaks, accoya, laminated precision woods all from sustainable forests. Our workshops in West Sussex, produce windows, doors, fire doors, staircases, beams. All the elements that would find in a barn conversion.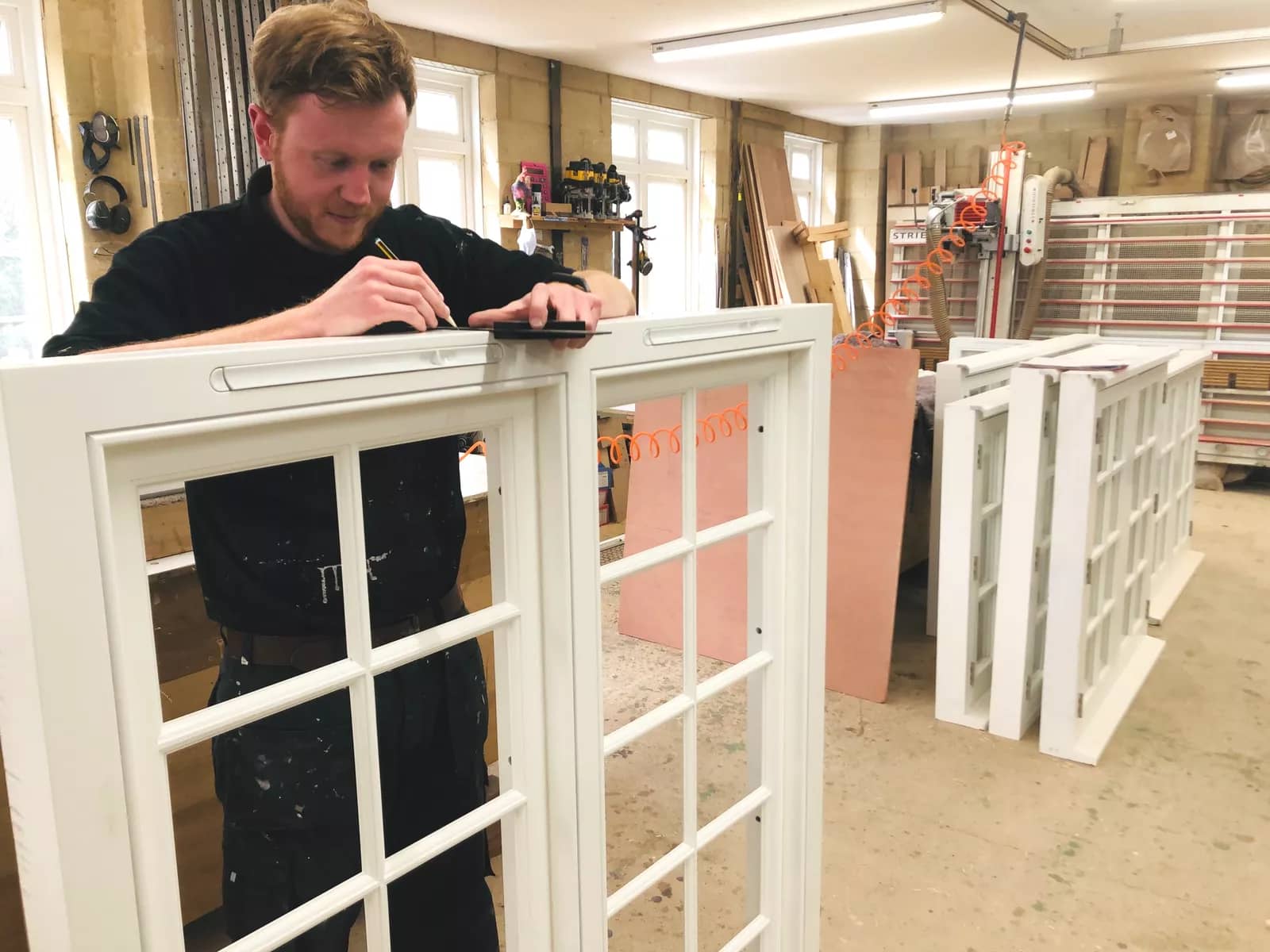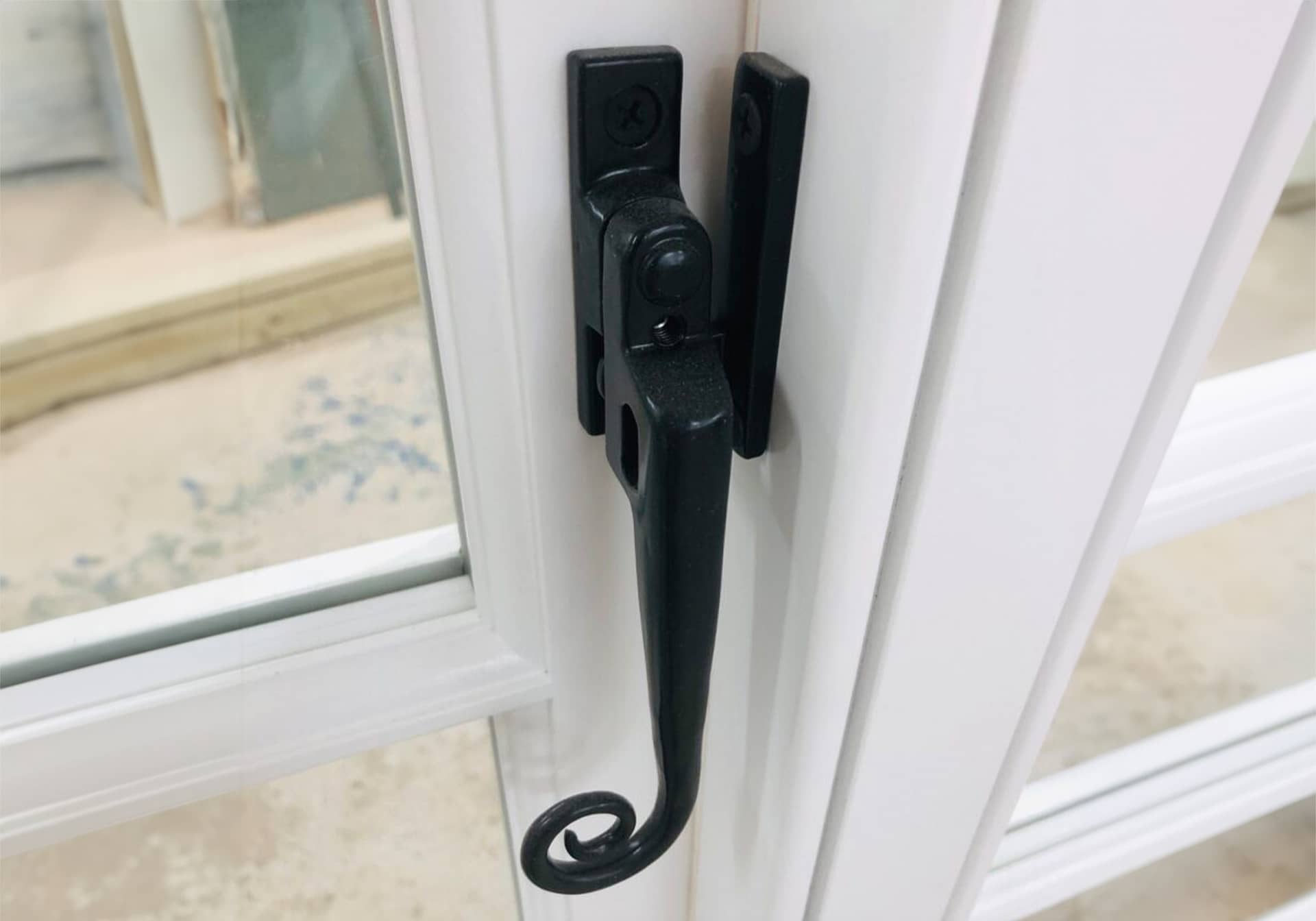 Casement Windows require precision design and tolerances to be weather tight. The attention to detail we provide means that everything is designed the way you want it with care and attention. The detail in our casement windows extend to such things as the fixture and fittings we use. A monkey tail style fitting shown in black on this casement window for example that is good quality will add the finishing touches to the windows. Our bespoke casement windows just like this one were being fitted in a barn conversion in East Sussex.
Doors can be manufactured for both internal and external environments. From internal wooden doors to external weather doors with a combination of precision manufacture and hand crafted finish. Our doors and windows can made to any specification and we are approved for the manufacture of British Standard, 30, 60 and 90 minute fire doors.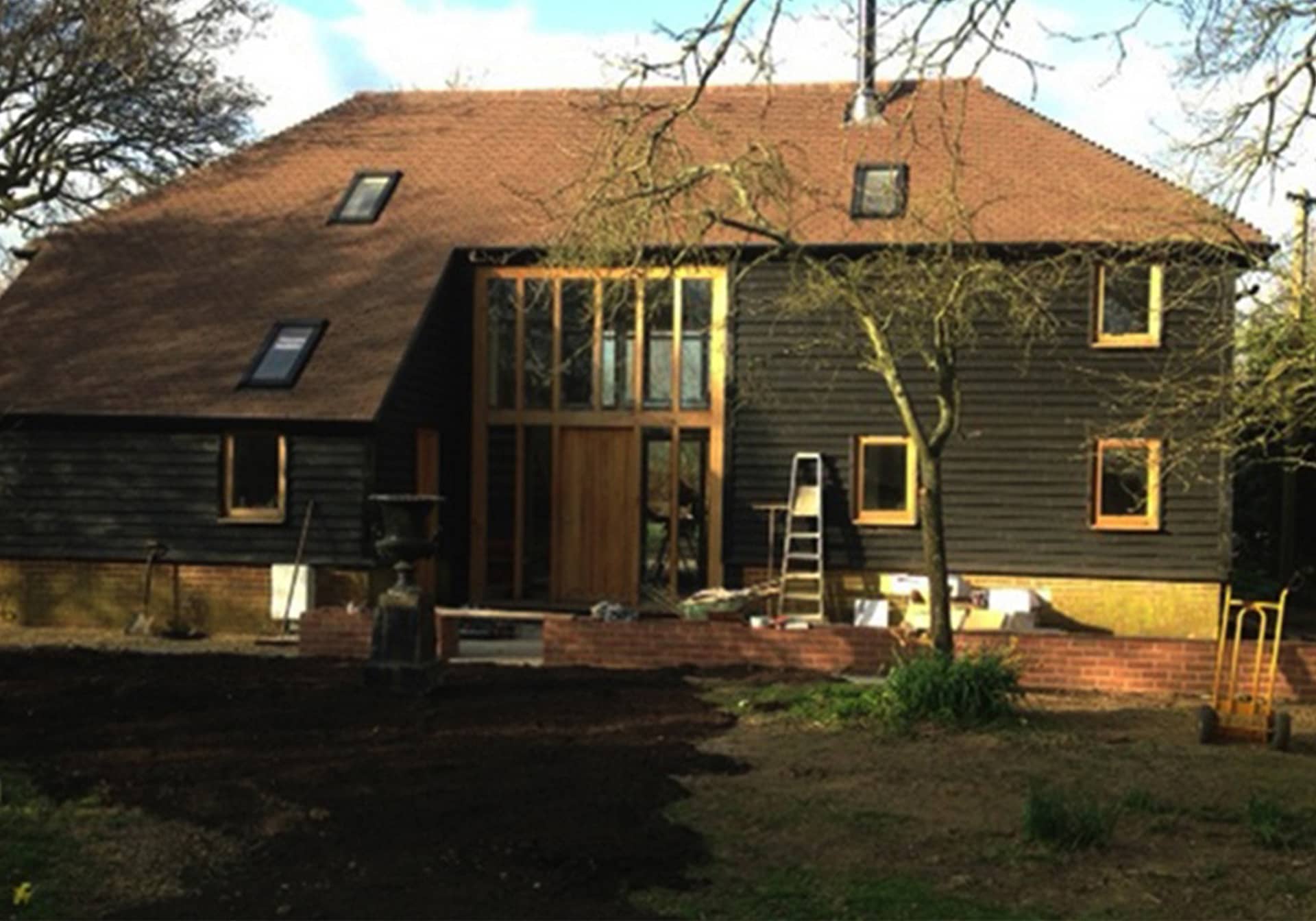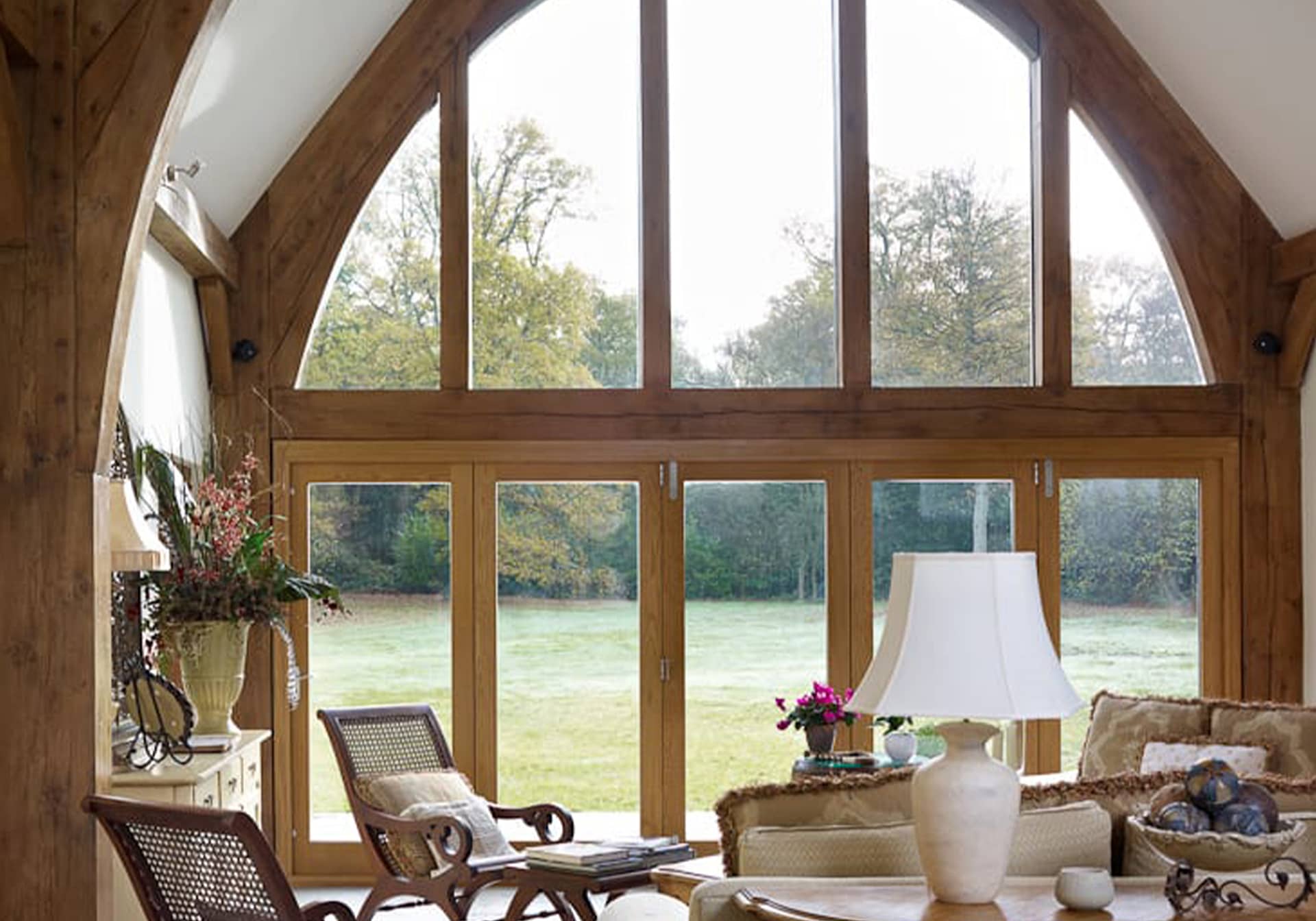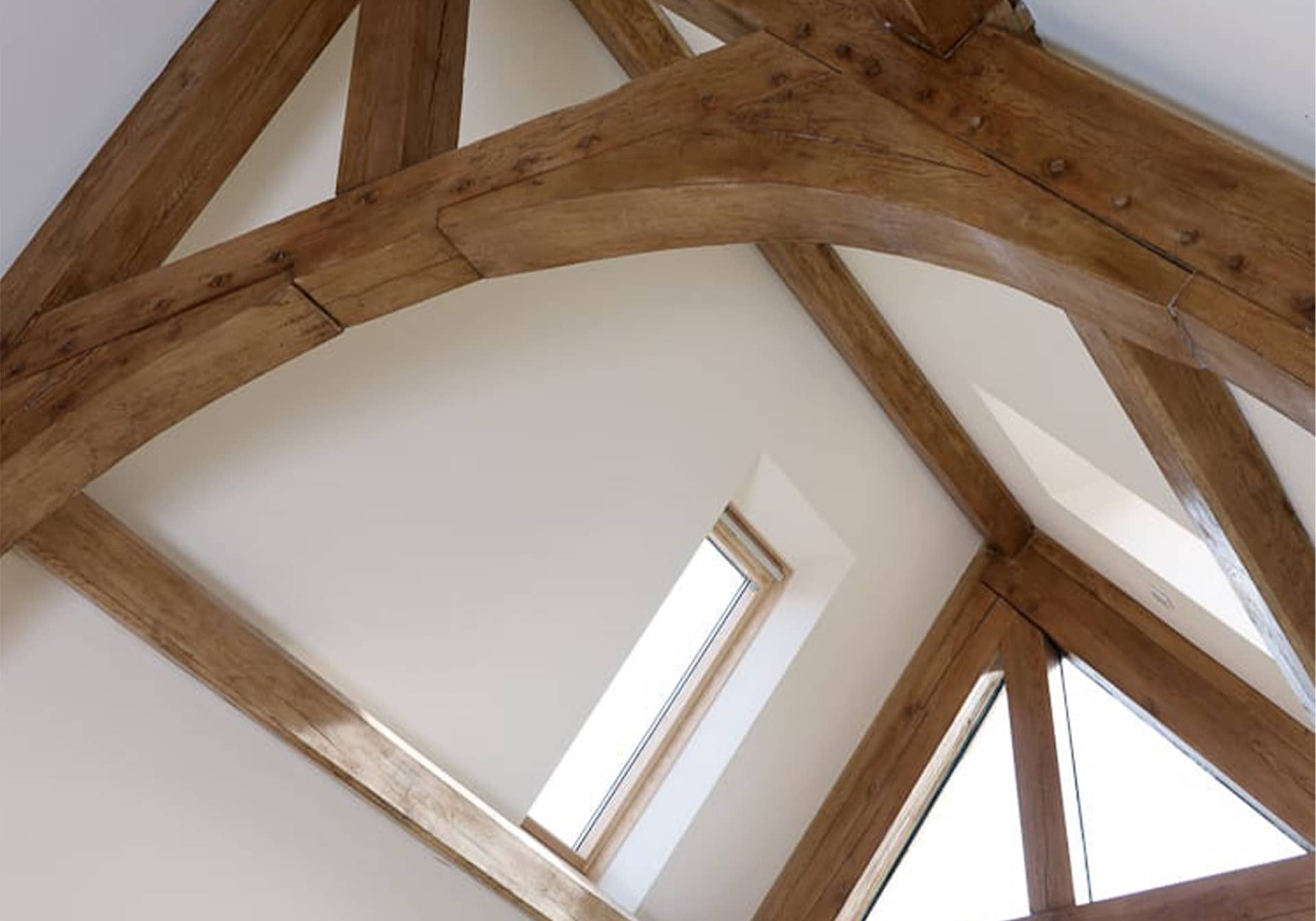 Quality wooden windows available in any natural organic wood, beautifully crafted in West Sussex, England. Our team are highly skilled craftsmen that have been working with wood for over 20 years. We are also employ the next generation of joiners who are being trained by our senior joiners to work with wood and create the fantastic precision pieces of joinery.
Handmade windows, internal and external doors, staircases and bespoke furniture to perfectly enhance your home.
We produce purpose made counters, bars, reception units and furniture for shops, airports, hotels and offices.
We work with developers in the South East to create unique timber features for new build and restoration projects.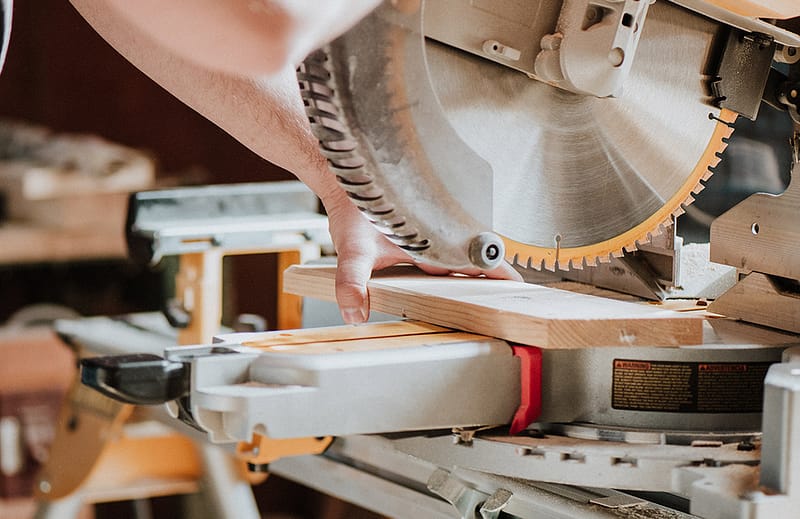 Bespoke Joinery Services In Sussex, Surrey London and Kent. We have a large manufacturing operation based in the heart of Sussex. Our timbers are all environmentally and responsibly considered. We only use sustainable sourced timbers. We know wood and it is so important that we have a sustainable source for the future. Our timbers are hand picked for your project.