Made to measure internal wood doors to compliment the unique design of your property.
Handcrafted internal doors can be produced to your properties' unique needs by One Stop Joinery.
There are so many requirements for internal doors that you may not have considered. When you are planning to add or replace a door, think about what purpose it has. Does it need to provide privacy and security? Do you need it to block or let in light? Should it need to be soundproof? Which way do you want it to open? Will it need a lock? Think about how many times you use a door – it is worth the investment of buying something to be proud of.
Once you have established its use, think about the design which will suit your taste and the property. With our team of expert joinery craftsmen we can create an internal wood door, from solid timber, to suit your exact requirements from contemporary to classic, retro or something in between.
At One Stop Joinery we pride ourselves on creating beautiful interior wood doors which will stand the test of time. As each door is made to measure we can develop it to standard and non standard sizes.
Choose from a range of woods including Oak, Sapele, Maple, Walnut, Ash as well as softwoods like Pine. We will advise you on the best material for your individual requirements and budget. We only use sustainable timber for our joinery.
Our team favour the traditional mortise and tenon joint which provides stability and longevity as well as looking stylish.
We also have extensive experience in producing doors which work for disability access.
You can finish the doors in natural varnishes which showcase the grain of the wood and are finished to the highest quality.
The joinery team is on hand to discuss your door designs and provide options. Take a look at the gallery for some of the unique designs that we have developed for our clients. Come to our workshop which is based in West Sussex to see our work.

CUSTOMER SERVICE GUARANTEE​





All our internal doors are made to be as individual as your property. Crafted by our expert joinery team in our West Sussex workshop.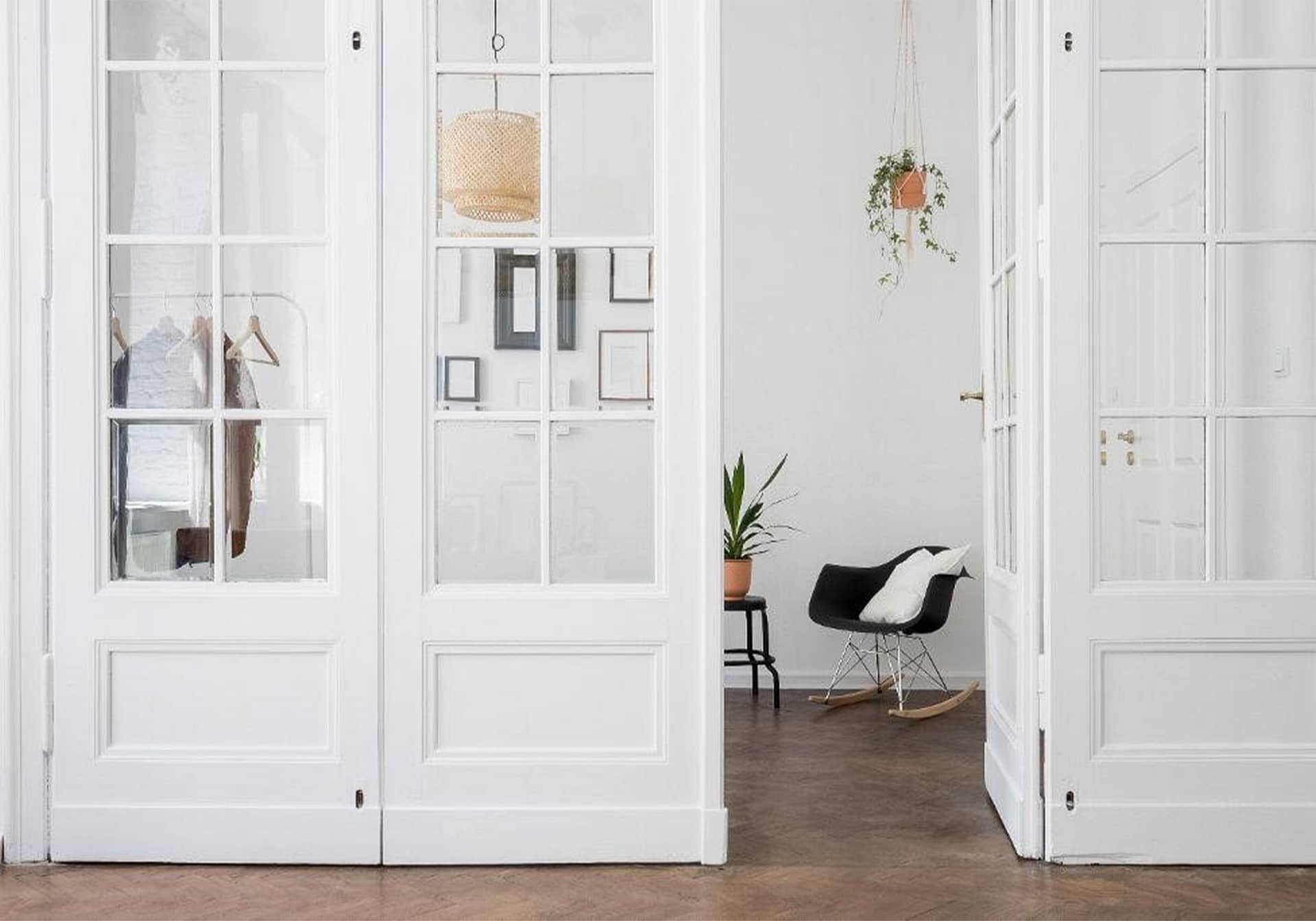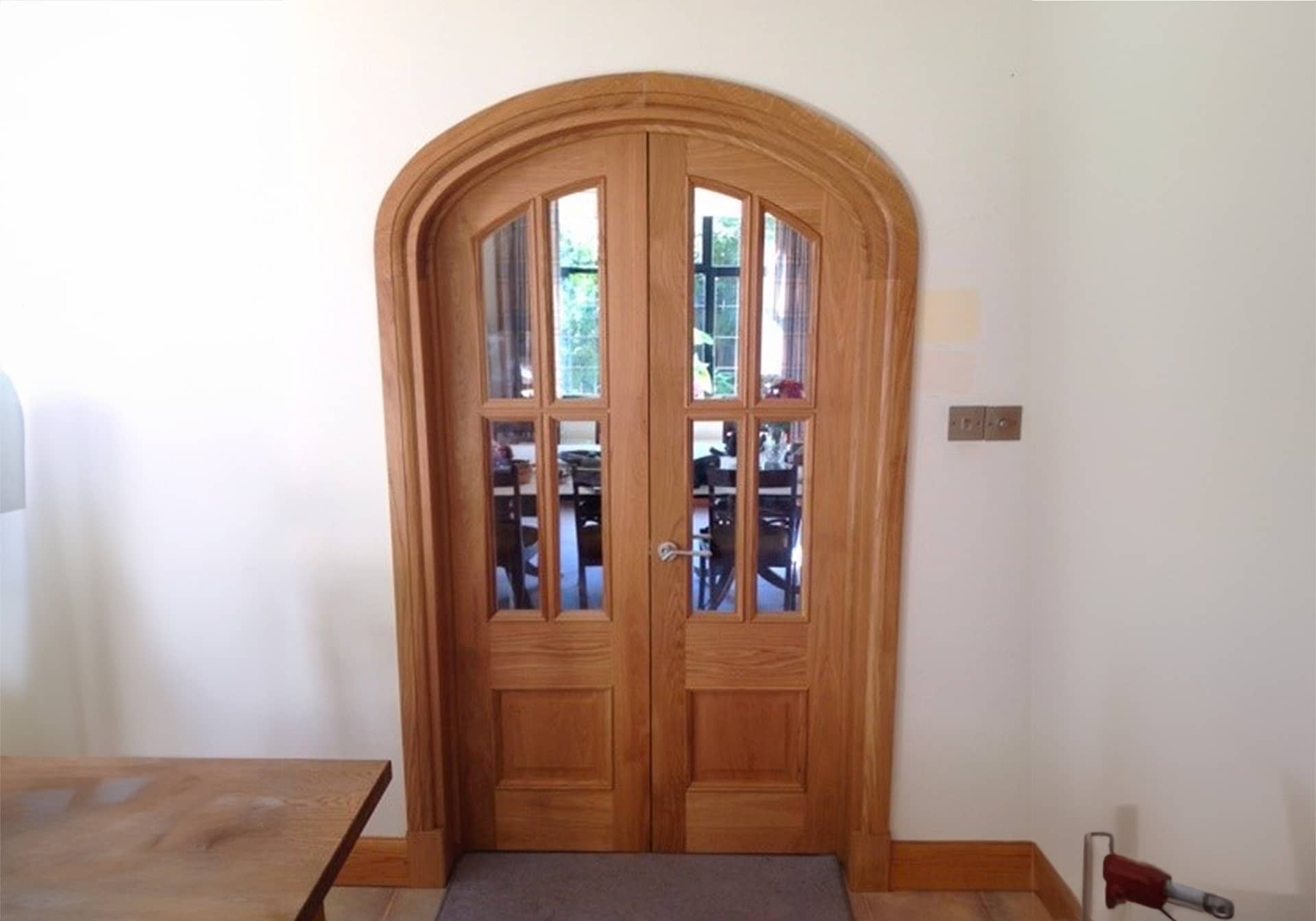 Handmade windows, internal and external doors, staircases and bespoke furniture to perfectly enhance your home.
We produce purpose made counters, bars, reception units and furniture for shops, airports, hotels and offices.
We work with developers in the South East to create unique timber features for new build and restoration projects.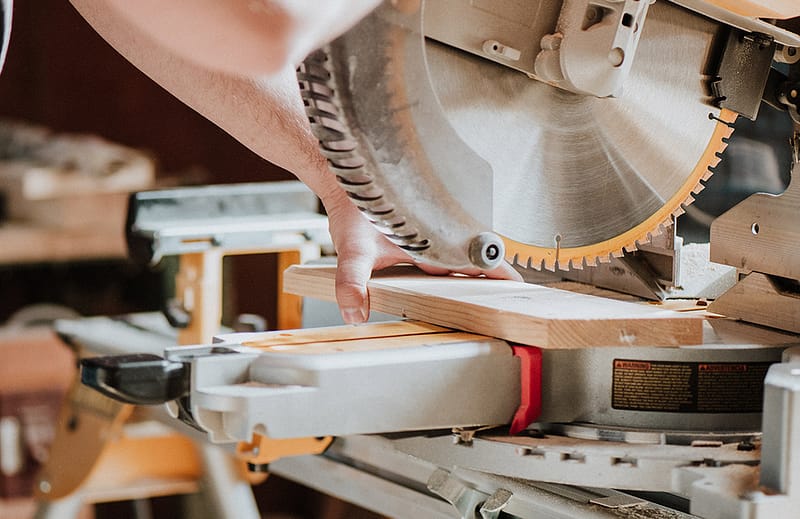 Bespoke Joinery Services In Sussex, Surrey London and Kent. We have a large manufacturing operation based in the heart of Sussex. Our timbers are all environmentally and responsibly considered. We only use sustainable sourced timbers. We know wood and it is so important that we have a sustainable source for the future. Our timbers are hand picked for your project.