Made by hand in our workshops in West Sussex, our bespoke solid wooden front doors add value to any property.
At One Stop Joinery, wooden front doors have been a core product for our company since the very beginning. We have manufactured countless examples from traditional Victorian terrace doors to cottage stable doors or the most sleek pivot doors. We like challenges.
A bespoke solid wooden front door can be the crown jewel of a home. It can help you stand out from the crowd in ways other materials can't. Our front doors are entirely bespoke, meaning they can be designed just as you want. We can craft your door to any desired style to suit your individual taste. Furthermore, our wooden front doors can be painted in any colour you wish, the choice is all yours. Our front doors are extremely durable and insulative, meaning that energy costs can be lower and you will not need to replace the door again whilst you own your property.
Why choose One Stop Joinery?
When you choose One Stop Joinery for your new front door, you can be certain that you will be delivered a quality product and service. At One Stop joinery we are constantly looking to improve our services, and utilise the latest developments in joinery. One Stop Joinery are accredited users of Accoya, traditional wood that is modified at a molecular level, this increases the durability of our products by preventing rot and fungi from digesting the wood. We only use sustainable timber for our joinery.
With continuous improvements in quality and efficiency paired with proactive customer care we have become well-known for providing a service that is second to none. One Stop Joinery welcomes you to come and visit our workshop so you can see for yourself how we operate. Contact us by email or phone for a quote or to arrange a site visit.
Take a look at examples of solid wood front doors we have made in our picture gallery.

CUSTOMER SERVICE GUARANTEE​





All wooden front doors are designed to last a lifetime. Made from high quality sustainable timber and crafted by our joinery experts in our West Sussex workshop.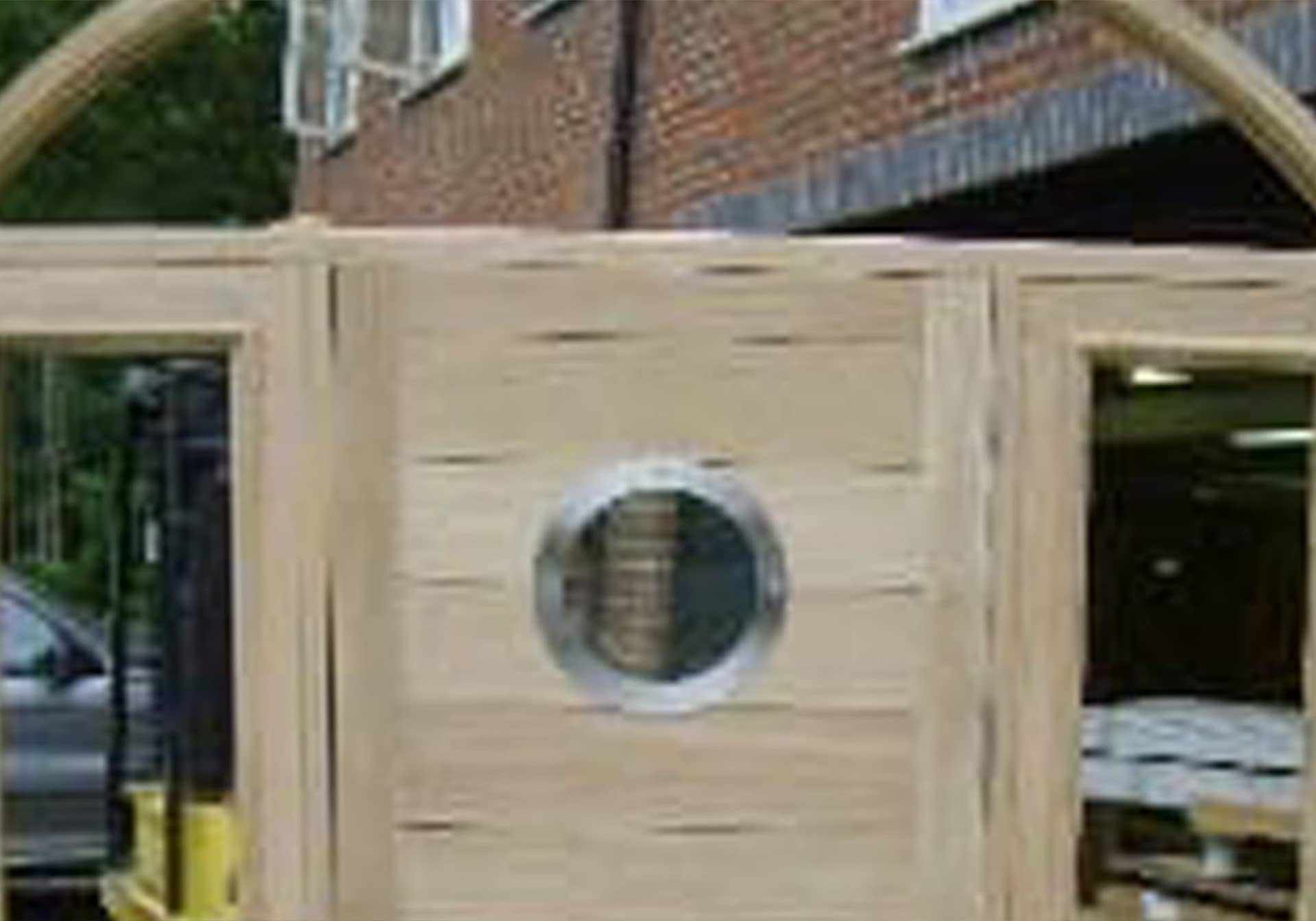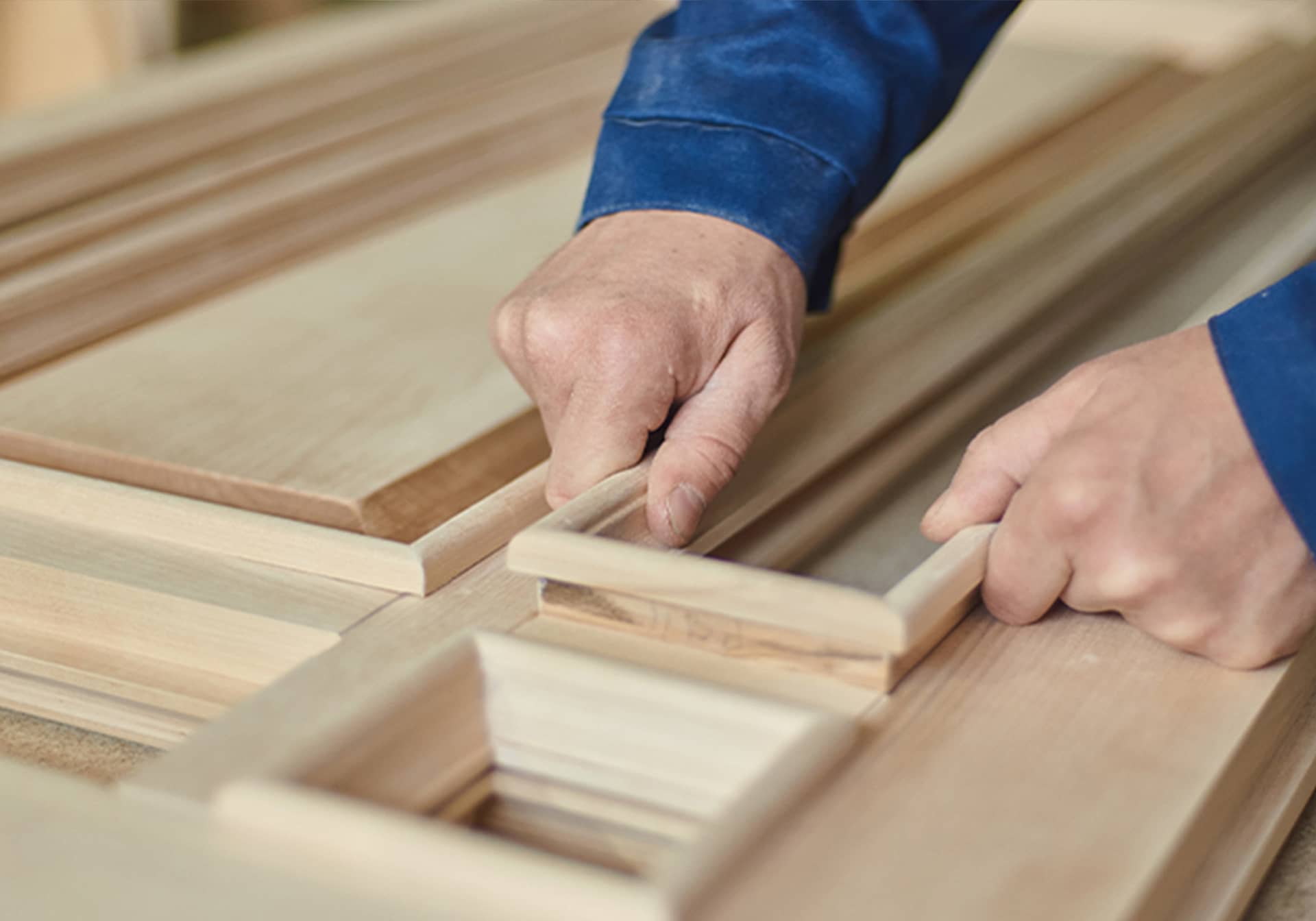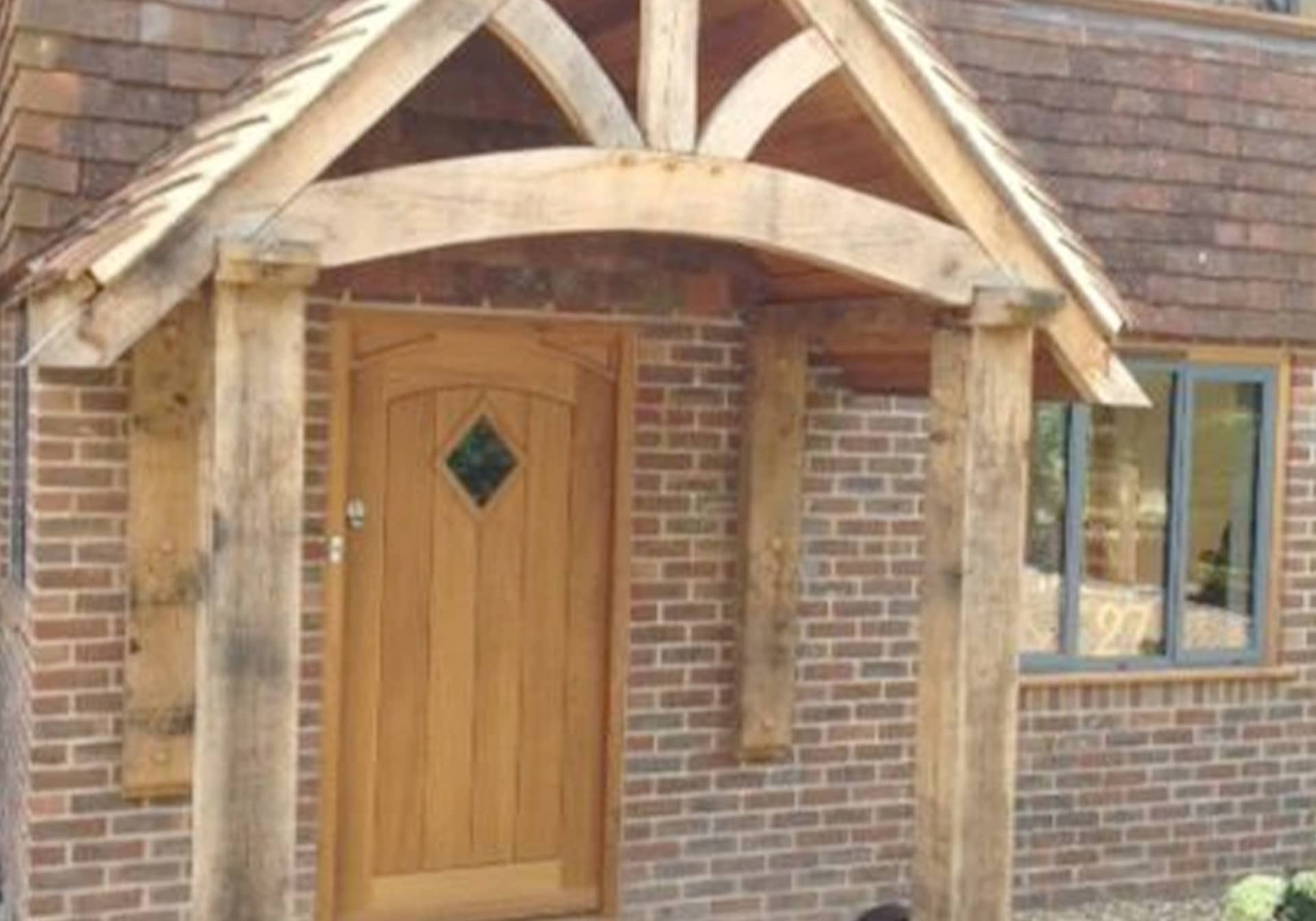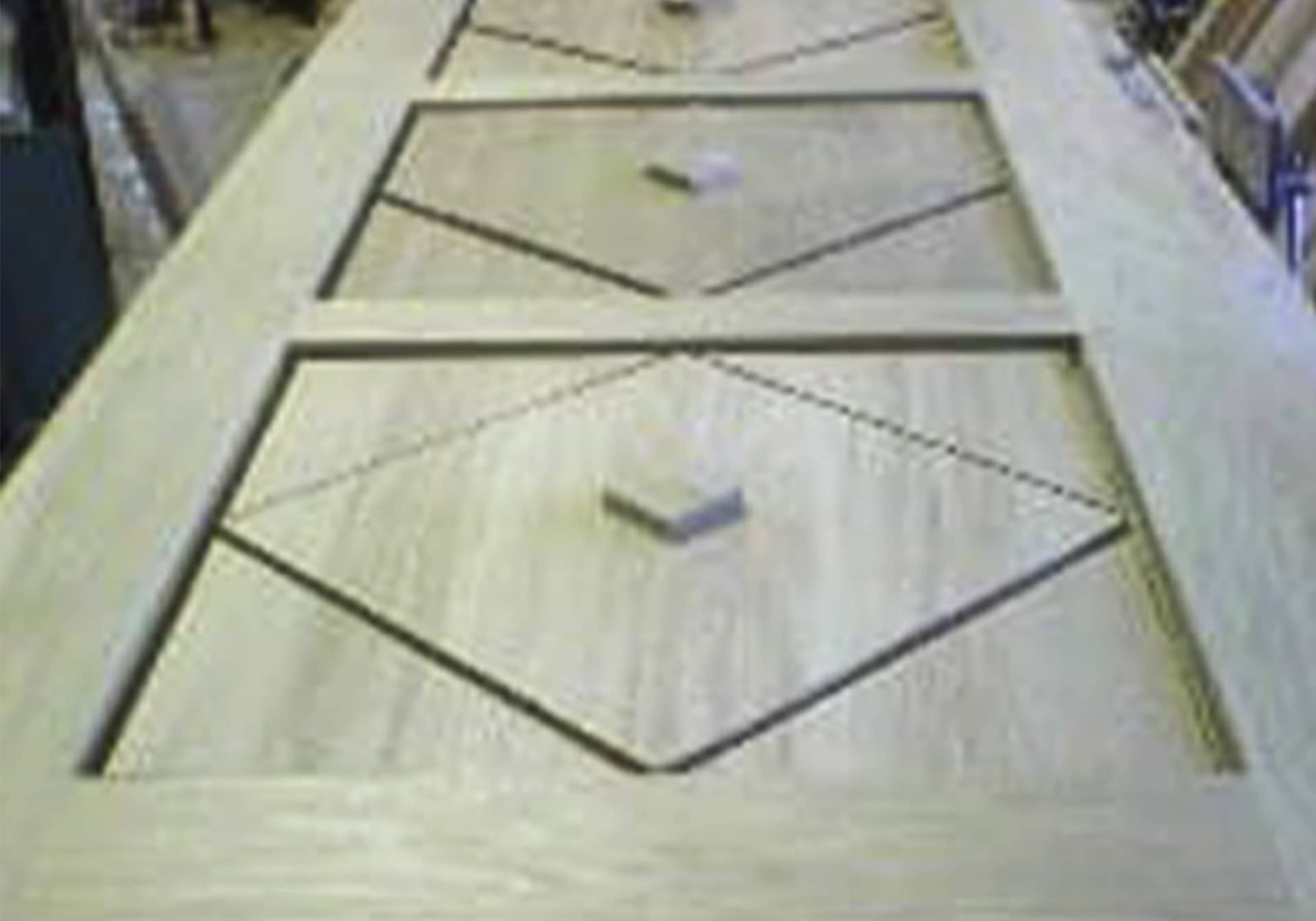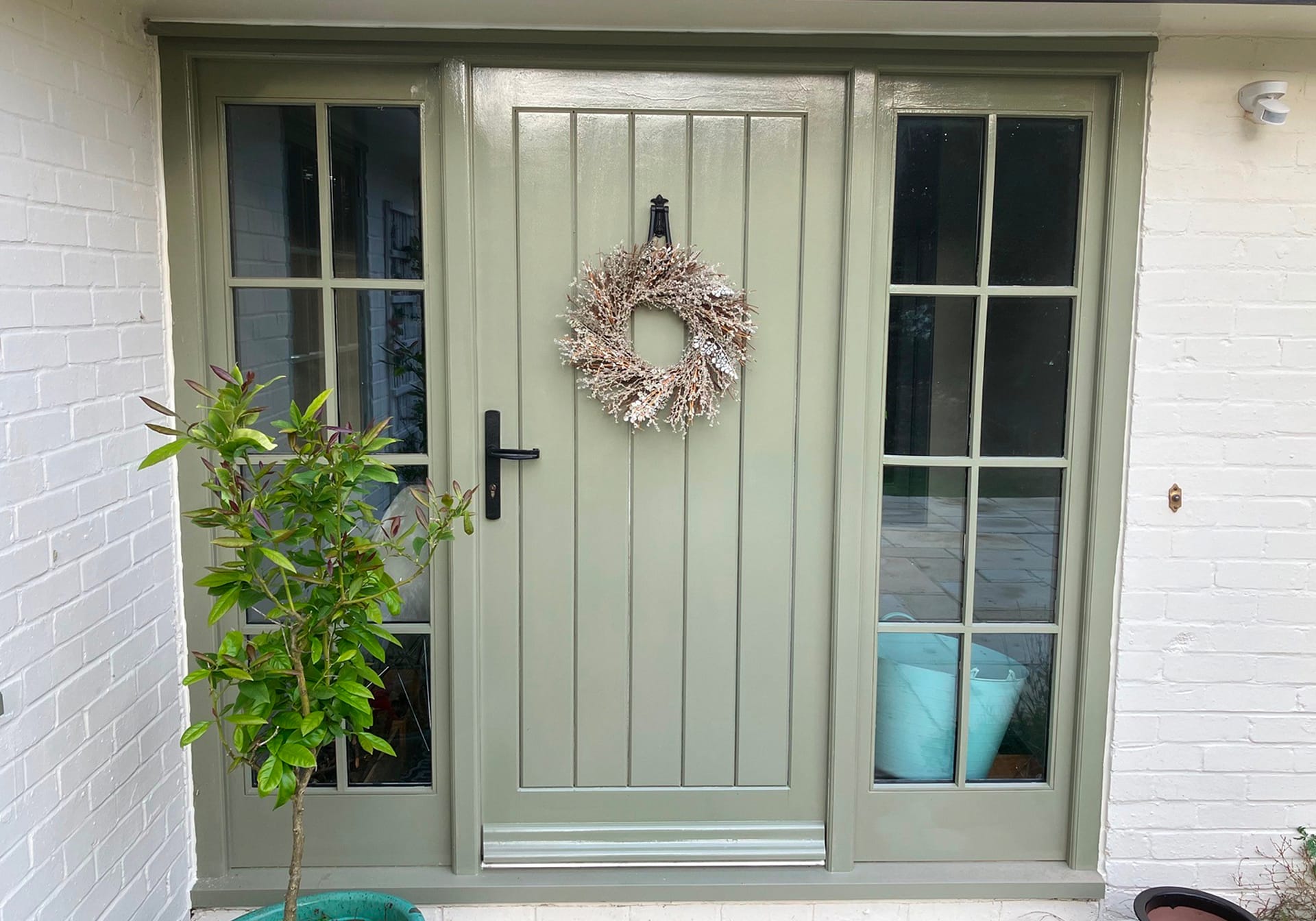 Handmade windows, internal and external doors, staircases and bespoke furniture to perfectly enhance your home.
We produce purpose made counters, bars, reception units and furniture for shops, airports, hotels and offices.
We work with developers in the South East to create unique timber features for new build and restoration projects.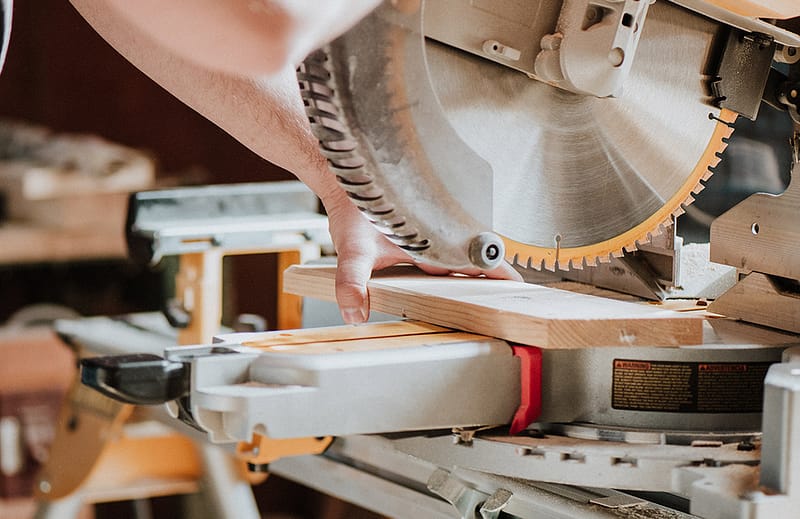 Bespoke Joinery Services In Sussex, Surrey London and Kent. We have a large manufacturing operation based in the heart of Sussex. Our timbers are all environmentally and responsibly considered. We only use sustainable sourced timbers. We know wood and it is so important that we have a sustainable source for the future. Our timbers are hand picked for your project.